The thing we love most about PPC is it levels the playing field. Any business that has a little money to spend can compete with any other business. With PPC we can put your company at the top of Google or in front of millions of people on Facebook for just about any search term or demographic. That is powerful!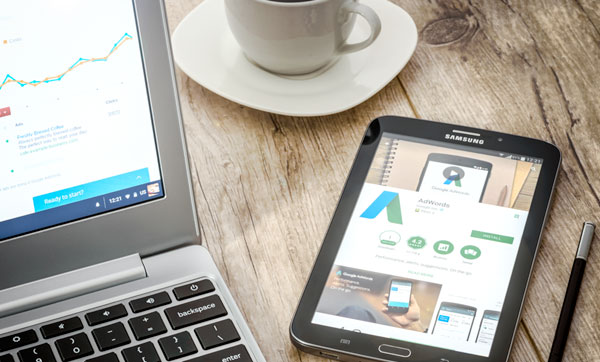 Pay Per Click Marketing
If you are looking for more traffic, leads and business fast with measurable ROI, PPC advertising is the way to do it. You only pay when someone clicks on your ads, you control the cost and in most cases they can be up and running in a few days.
PPC is not just about the ads!
PPC advertising gives you the opportunity to pay for top positions on search engines and appear on relevant partner websites. Pay Per Click marketing delivers instant traffic and offers many ways to compliment existing SEO strategies by testing keywords, business models, and verticals, and it allows you to develop your overall Internet marketing strategy, and any SEO plans armed with facts, not assumptions.
PPC Management Services
Below you'll find the more common pay per click marketing services we provide. If you are not sure what would work best for your business, we can advise on which platforms have shown the best ROI metrics within your specific industry. For most businesses, the best results are produced by using a combination of various online advertising methods.
PPC advertising delivers instant traffic by placing you at top positions on search engines. With Google accounting for two-thirds of all US searches, AdWords remains the most effective PPC advertising vehicle. It not only places your site in prominent view of searchers, but AdWords enrollment also provides you with the ability to test keywords, complementing your existing SEO strategies.
Facebook offers a unique opportunity to target very specific demographics with online advertising. Let's face it, they have a lot of information on us right? If you are looking for more traffic, leads and business fast with measurable ROI, Facebook advertising is a great way to go. You only pay when someone clicks on your ads, you control the cost and in most cases they can be up and running very quickly.
ROI4My.com offers complete remarketing services, including campaign development and ongoing management. Remarketing is an excellent way of keeping your brand in front of your audience long after they left your website.
The ROI speaks for itself when you see how cheap the clicks are and how high the conversion rate is.
What's included in ROI4MY
professional PPC Management services?
Keyword Discovery and Selection
Help with Optimizing Landing Pages
Campaign Improvement Modification
Landing page development and improvements (as an additional service)
Our Recent Work
DESIGN • DEVELOPMENT • MAINTENANCE

Absolutely outstanding! He is not only an expert in his field, but this man also has a soul and integrity when doing business. Thankfully, I found Chris through a reference after being ripped off and deceived by my old SEO company.
We have been working with Chris von Nieda now for over 2 years both as a professional SEO services provider, Webmaster and mentor to our team on all SEO related topics. We wanted to expand our SEO offerings to our Clients and Chris had the right expertise. Chris was referred to us by one of our clients and we liked him immediately. After an initial discussion it was clear to us he was exactly what we were looking for. He has been working closely with Diaz Cooper to provide our clients ROI and results-based SEO. His professionalism, reliability, client focused attitude and willingness to go above and beyond at a moments notice is why our clients and staff love working with him and why he continues to be an integral part of the Diaz Cooper success story.
It would sound like I was stretching truth to say how much website traffic is up since working with Chris, so let me say this, if you want to check a reference on Chris and his work – call me anytime 425-577-2713 – Paul Hagen
Working with ROI4my.com is always such a pleasant and professional experience. Some of the most consistent comments we receive from our clients are how well they like our website, the design, and layout. Mr. von Nieda is always available to handle our needs and brings fresh and new ideas to our company and goals. He has been with us since the beginning and his work has been one of the main factors in helping our company grow.
Picture this – We had a very short timeline to produce and launch a website that would be the new face of our local Education Foundation. Chris assessed our organization and our goals and came up with the perfect solution for our new website.

Chris rolled up his sleeves and dug right in. His expertise, knowledge and insights produced an end product that our Board of Directors is buzzing about!

Chris has a unique and highly valuable skill set in today's business environment – a functional blend of marketing and technology savvy. There are few people that truly understand both marketing strategies and deep technology knowledge to execute that marketing in today's environment.

I look forward to working with Chris again on future projects and have been referring him to all my associates.
I first met Chris von Nieda on LinkedIn during a discussion in one of the SEO groups. He immediately stood out from the pack as someone who GETS IT. He did a quick analysis of my website free of cost, showed me some areas of opportunity and proved to me he can bring us results without ever talking money.
Let's Talk.
CONTACT DETAILS
Find Me.
LOCATION
Somewhere in Arizona
or Oregon