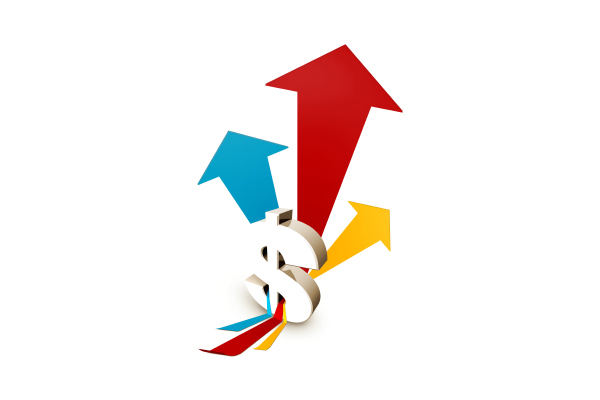 As a business owner you realize you need SEO (Search Engine Optimization) and the value it provides. So how do you determine the cost both in the short term and long term and make sure you are getting SEO ROI? The cost of SEO depends on your goals and expectations. The cost is also dictated by the size of the site and the number of keywords you are trying to get ranked for as well as the competitiveness of those keywords. Also, another factor is the aggressiveness of the campaign.
Let me break that down a bit:
If you are a large e-commerce site and you have thousands of keywords you want to rank for (your products), each keyword will require a blend of SEO techniques like on page optimization and link building to compete with those sites already ranking for those words. The on page can be done reasonably inexpensive at a one time fixed cost. Link building and marketing will take time, in most cases months or possibly a year or more and the number of links required to compete is determined by the competitiveness of the keywords and the strength of the competitors.
What do I mean by "on-site" SEO? On site SEO refers to the structure of the web page, use of keywords/keyphrases, internal linking (links from one page of your site to another), media optimization (images,video,flash), page and URL naming convention, heading tag optimization (h1-h6), footer links and a few other factors. In most cases, there will be a fixed cost associated with performing the on-site SEO as it requires someone with the proper SEO knowledge to analyze and edit (or create) the properly optimized pages.
Cost of On-Site Optimization: # of pages times cost of optimizing a page
One way to determine the cost of SEO before "SEOing" is to perform an in depth competitive analysis. Choose the keywords you want to rank for, see who is ranking for them and then perform an analysis that would include things like their back link profile (how many other sites link to theirs and the quality of those sites) and anchor text distribution, top pages on their site, social media profile and on page optimization.
That being said, lets say your competitor has 6000 back links for an important keyword you want to rank for. You currently have 2800 for that same keyword. You know that in order to compete for that keyword you will need several thousand more links. Once you have that data you will have a better understanding of "what it will take" to compete for your niche and therefore have a blue print of what an effective SEO campaign will look like before you start.
If you are that large e-commerce site you may chose to include 10 keywords in your monthly SEO campaign or 100. Each one will have a cost tied to it therefore the budget required (or expense in this case) will be dictated by the number of keywords and the aggressiveness of the campaign. Keep in mind though, links have to occur (or appear to occur) naturally or you may be penalized by the search engines for buying links. It's not as easy as going to XYZ link building company and saying, I want to buy 4000 links for X keyword this month. If your site suddenly has 4000 new links without some type of amazing viral or link worthy content Google wont like that and your plan may backfire.
Cost of Off-site Optimization: # of links required times the cost of obtaining each link or citation
Of course there are a number of different ways to promote your website like using Social Media, garner links from other sites and generate traffic. When starting any SEO campaign it's important to have the right attitude and correct expectations. You are not going to get on "page one" of Google for a competitive keyword overnight.
What I recommend for my clients is that we start with a combination of short terms goals and long term goals and work towards both. An example of a short term plan would be to identify low competition keywords (aka low hanging fruit) that have some search volume, build out some pages for those and do some promotion. That will bring some immediate results and conversions ($$). In addition, identify the highly competitive keywords you ultimately want to rank for and do the same with managed expectations that it may be a while before those pages do well in the search engine results pages.
So lets wrap this up…The cost of SEO really depends on you and your business. Start out by gathering some competitive intelligence, identify what it will take to compete and then try to put a cost to each component. From there you can plan and prioritize accordingly based on time and budget available.
Got any tips or ideas on how you put a cost to SEO? I'd love to hear about it in the comments below!