Google recently issued two conflicting statements pertaining to requesting links from webmasters. One seemed to indicate that the mere act of asking for links could get you penalized, while a follow up clarification from Google seemed to endorse this method of building new links. Although this may raise uncertainty regarding the practice of requesting links, if you know what to expect you can still benefit from this form of linkbuilding.
Everything You Should Know before Requesting Backlinks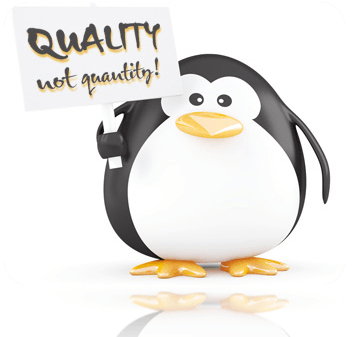 Most businesses would consider achieving toprank status on Google to be a major SEO milestone. But with all of the competition, how do you attain a page one ranking? In the past, link building was one of the most reliable ways to improve your position in the search engine results pages (SERPS).
However, in recent years the linkbuilding industry has been the target of a relentless effort – on the part of search engines – to purge the SERPS of over-optimized web pages. This has led to speculation that linkbuilding is no longer an effective SEO strategy, while others continue to champion the practice. Here is everything you should know about asking for links.
Why Link Building Is Important
Google and other search engines use mathematical algorithms to crawl the web and determine which pages best match user searches. The more relevant the page, the higher it ranks—for that particular keyword.
For many years, SEO professionals considered links to be the most proven method of tipping the search engine algorithms in your favor. And for good reason, i.e., pages that link to your site represent a vote of confidence—meaning the person linking to you is saying that they trust your website. So, in previous years the more pages that linked to your website, the more likely you were to gain page one rankings for those keywords.
Abusing the Linkbuilding Process
After seeing the impact that links had upon search engine rankings, some webmasters began gaming the system. At one point website owners were buying, selling and even trading links to move up in the search results. Unfortunately, this lessened the value of all links and Google has since implemented updates that make it harder to abuse the system.
So although backlinks continue to influence search engine rankings, buying, selling, trading or improperly asking for them can get you penalized. This could result in your entire website being stripped from the results or Google could simply filter pages that exhibit unnatural link patterns from the search engine results page.
Which Websites Make Great Backlinks
All websites don't carry the same weight in the search engines. For instance, some sites rank well for your search terms and should be considered highly desirable; while other sites may receive links from bad link neighborhoods or they may link to questionable websites and should be avoided. Alternatively, if you notice that several of your competitors already receive links from a given webpage but you aren't listed, these can be great link opportunities, as well. The key is to do your research.
How to Correctly Ask for Links
Many forms of asking for links fall outside of Google's Terms of Service Agreement or may be compliant, but could still appear spammy to the person you're approaching for the link. However, here are several proven link request strategies that shouldn't get you penalized.
Low Hanging Fruit – Requesting Links from People You Already Know
It's easier to get links from someone that you already have a relationship with, as opposed to someone that you've never met.
Vendors – Current vendors represent one of the most fail-safe methods of obtaining backlinks. In fact, you'll find that many already have a 'partners page' that they use to showcase influential customers. If you fall into this category, requesting a link to your website is as simple as reaching out to your vendor contact and asking them to add your website to their partner page.
Volunteer/Donations – If there's an organization that you already have a donor or volunteer relationship with, these types of links can significantly enhance your backlink profile. Similar to some vendors, non-profit organizations will often use a donor or partner page to display their donors and volunteers.
Also, before asking vendors or non-profits for a link, review their website to confirm that you aren't already listed. If not, email your contact and let them know that your website isn't listed on their site and ask if they can add your company's URL to their current partner or donor list.
Requesting Links from People that You Don't Know
If you must ask someone that you don't already have a relationship with for a link, the best ways to do it are to either build an affinity with them before asking for the link or to provide so much value that they feel obligated to do something for you, in return.
Building Relationships – If you happen upon a website that complements your site, avoid the temptation to send this type of email:
"I think our sites are very compatible. If you agree, please add this URL to your site: [URL Link]."
Most webmasters receive tons of similarly worded generic link requests, on a daily basis. This means  if your message does somehow manage to slip beyond the spam filter, the webmaster will probably hit 'delete' or 'this is spam', without even opening the message. The best way to avoid this is to build a healthy business relationship before asking them for a backlink.
Fortunately, social media has made this tremendously easy. For example, you could begin by posting comments to the website's blog or retweeting their updates on Twitter. Do it often enough and over time you'll end up with a healthy Rolodex of business contacts. You can then choose to email and ask them for a link or you could use either of the next two strategies.
Ask for a Review – After building a relationship with the webmaster, you should have a good idea of whether their readers would be interested in your company's offerings. If so, contact the webmaster and offer to share your product or service with the webmaster, in exchange for an honest review.
Broken Link Repair – Every now and then you'll encounter a relevant website that happens to link to a broken page. For instance, if you're a corporate trainer and find a blog post from a management consultant, highlighting the importance of professional training, but notice that one of their links hits a 404 error this could be a perfect opportunity to add value.
Simply, contact the webmaster, point out the broken link and offer your relevant webpage as an alternative. This works better if you already have a relationship with the webmaster. However, even if you don't, it's better than sending a generic email.
All of these link request methods comply with Google's Terms of Service and can result in better rankings for your site. As a final word, always be polite in your requests and only ask organizations that are relevant to your industry or that you already know for backlinks.
Likewise, when it comes to links quality outweighs quantity. So resist the urge to send hundreds of link requests and take a measured approach. If you follow these tips, overtime you should see a noticeable improvement in your rankings.