Once the preferred choice of web surfers the world over, it is not surprising to learn that Internet explorer is being put out to pasture. (Finally!) Ever since other major players have entered the market, IE has experienced a steady decline in usage.  I gave up IE for Firefox years ago and eventually switched to Chrome which I use exclusively.
As Google Chrome, Mozilla and Safari web browsers have picked up steam, IE has gone in the opposite direction – earning itself the distinction of being recognized as the world's most unpopular web browser. So when Microsoft announced that they were finally pulling the plug on Internet Explorer, in favor of a new browser, many industry insiders welcomed the news with open arms.  As a website development company, we couldn't be more pleased.
The Rise and Fall of Internet Explorer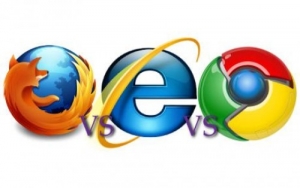 Although the browser is being treated to an early retirement, as Internet Explorer bows out it's important to remember that there was a time when they dominated the market share. According to numerous credible sources, they experienced astounding usage that ranged as high as 95 percent – from 2002 to 2003.
However, it wasn't long afterwards that Microsoft's flagship browser began losing their cutting edge position to other web browser software companies, especially the more innovative technology companies such as Google. Still, in other instances its demise can be attributed to PC users downloading competing web browsers instead of using the pre-installed Internet explorer browser. As a result, Microsoft saw their percentage of the web browser market penetration decline to a paltry 8% of global Internet traffic.
Phasing-Out of IE and the Emergence of Project Spartan
For the small percentage of Internet Explorer users who are concerned about what you will do when it goes away, there are two things to bear in mind.
The official Project Spartan launch date has not been announced yet.
Its launch is tied to the release of the Windows 10 operating system.
This means that it could be a while before you're directly affected by the move. There is also another takeaway—if your business is likely to be impacted by the change, the date that you should focus your preparatory efforts on is the unannounced Windows 10 release date. If you're concerned about the uncertainty surrounding the browser's kickoff date, just remember that you should be able to learn more about Spartan's official debut by visiting the official Microsoft website.
Also, since the plug will not be completely pulled when Windows 10 is released, users can still expect to have access to Internet Explorer via several Windows 10 versions. Nonetheless, users should know that Project Spartan is being designed as the Windows user's primary method of accessing the web – via PCs and other Windows devices.
Further Speculation Surrounding Project Spartan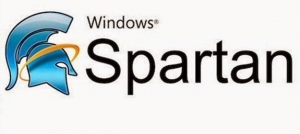 While it is true that Microsoft has not indicated when the new browser will be unveiled,  news sources are hinting at a possible implementation date occurring as early as the latter part of 2015. This should give anyone wishing to transition away from Internet Explorer ample time to prepare for its long awaited departure.
Also it is said that the Windows 10 Operating system launch team is gearing up for a complete overhaul that will impact the entire Windows Ecosystem. The most notable enhancements are the consolidation of different Windows devices under a single banner –all running the project Spartan browser. This applies to the entire family of Windows devices, including Windows mobile, Xbox and Windows desktop.
So while there may still be quite a bit of conjecture concerning the departure of Internet Explorer and the dawning of Spartan, there could be a silver lining. Namely, it is that as Spartan gradually begins to supplant Internet Explorer and its 20 year reign, the possibility that it could play a part in facilitating a more user-friendly web experience could make it worth the wait. Have questions? Contact us at 480-382-7644.