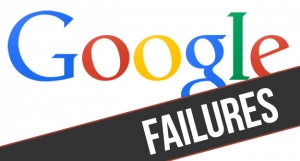 When it comes to mystery and intrigue, Google is in a class of its own. Indeed the search engine juggernaut is well-known for keeping the tech industry, search engine optimization specialists, as well as local businesses wondering, 'what's next?' So it may come as no surprise to you that they've done it again! In typical Google fashion, they've done something that has the entire web asking questions. This time the focus is on Google+ and the question on everyone's lips is, 'Is Google really pulling the plug on Google+?'
It's amazing the extent to which Google has become part of the popular lexicon. So popular, in fact, that in many instances it is as much an action verb as it is the name of a company. Just "Google it" is something you hear quite often. When a brand is as ubiquitous as Google, it would seem that each of their initiatives will enjoy overwhelming success. Unfortunately, this has not been the case with Google+.
What Is Google+?
Google Plus represents the search engine behemoth's fourth attempt to challenge Facebook's dominance in the social networking space. Indeed, when Google+ was initially launched as Google's flagship social platform in June of 2011, they experienced rapid growth. Google Plus offers several notable features, among them include the ability to organize your groups or friends into 'circles',  the ability to 'stream' content to your contacts and use "hangouts", which is a free video conferencing platform that allows you to videoconference up to ten users on a single conference.
Hangouts is especially helpful to businesses since you can share apps with other users and facilitate screen sharing presentations – all on one screen. That Google+ has historically been integrated into Google's local business platform, Google+ local, means that it has also taken centerstage within the local SEO community. The only problem is that Google+ faces fierce competition from other formidable platforms such as Skype, WhatsApp and Bootcamp.
The Stripping of Google+ Profile Links in Branded Searches
Two of the things that made Google+ special, in the past were its integration with Google+ Local and Google+ reviews. After seeing a brand on the search engine results page, a user could scan their reviews and easily navigate to the brand's Google+ page by clicking on their profile link. However, several weeks ago users began to report that the functionality seemingly evaporated into thin air and the change occurred almost overnight. So while the map and the reviews is still visible, the brand's Google+ profile page is simply nowhere to be found.
The problem is that taking this action downplays the Google+ reviews, making them an island unto themselves. Prior to removing the profile link, a visit to a brand's profile would not only display the company's reviews but it also aggregated local reviews from other review platforms. The fact that their local platform has begun distancing itself from Google+ will no doubt throw local SEO into disarray, as local businesses attempt to pick up the pieces.
The Rise and Fall of Google Buzz and Google Wave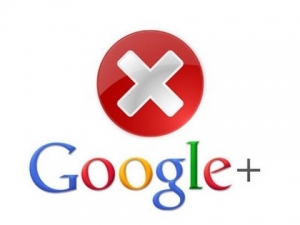 Google Wave came out in 2009. Wave was an online platform that allowed users to do real time editing online. It was an ambitious feat because it was one of the first web communication protocols to merge so many different types of media. However, since it was initially open only to developers and then to a select group of people, it never made it into the mainstream. Furthermore, even a year later many users still couldn't figure out how to use it, so the platform was discontinued in 2010—while they tried to develop something more user friendly.
Next up was Google Buzz, which the company launched in 2010. Buzz was Google's first full-scale foray into social networking. However, one of the things that made it unique at the time is that doubled as a microblogging tool, not to mention that it was also part of Gmail. That users could share items that would show up in their inbox meant that the numbers were already in place to give it broad appeal; this is something that was not available to its predecessor, Google Wave. Indeed, it was a clever way to reach users. Nonetheless, it too was discontinued in 2011 due to the fact that Google had already begun to shift their focus onto Google+.
Will They Do the Same to Google+ or are They Just Re-Purposing It?
Google is known for taking their existing structures and turning them into an entirely new creation. Of course, their overarching goal is to make the web a better place. As a result, they are constantly evolving to ensure that they can meet the demands of businesses and consumers. Considering the rapid pace at which technology, it's really anyone's guess as to whether they will finally pull the plug on Plus.
As of now, there's very little indication as to where Google+ is headed, as a web platform. In May of 2015 they added a "Collections" feature that seemed to be inspired by Pinterest. So whilst they have removed a few features, it appears that they're still working on ideas to make the platform better overall.
All in all, it seems that not even Google is sure what they want to do with Google+. So until they make a move, we'll just have to continue following the search engine titan's every move.