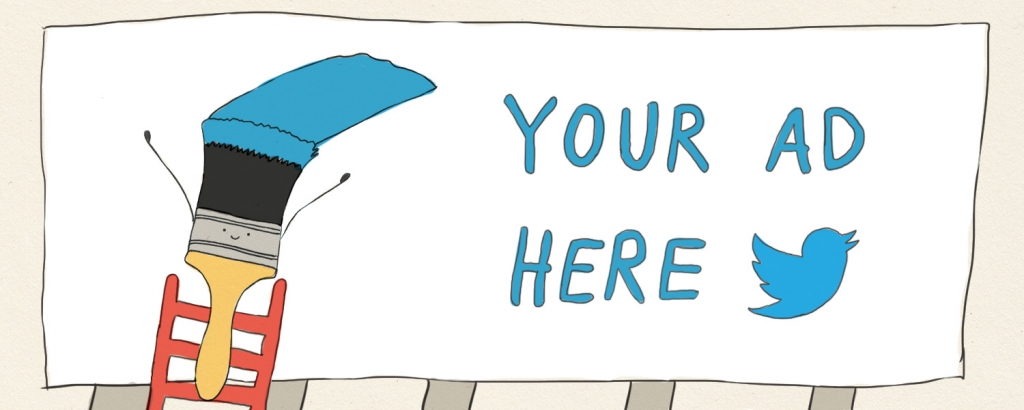 Social media has become the de facto marketplace for millions of businesses around the world. With over 500 million tweets daily and hundreds of millions of Twitter users, Twitter advertisements represent a tremendous marketing opportunity for your small business. Exposure on this social media platform can drive brand awareness, leads, and even sales for your business.
Why Should You Advertise on Twitter?
This ever growing and popular social media platform allows businesses to make valuable connections with current and potential customers; while improving sales and brand loyalty. Here is a more detailed list of advantages that small to mid-sized businesses can gain from Twitter ads.
Customer Connections – Business owners know that the key to success is the engaging their audience. This is why the prudent entrepreneur actively seeks out new customers and engages current ones. Given its scale you're likely to find both current and potential customers on Twitter. In fact, chances are that your audience is not only there but that they use Twitter throughout the day, whether through their mobile device or desktop browser. So your presence on Twitter can open up a new line of communication with your prospects and customers.
Branding – Creating an online presence through branding is not just for large brands. As a small business, the social platform allows you to increase your brand presence. While much of this can be accomplished through regular tweeting, Twitter's ad campaigns enhance your company's visibility by exposing your brand to users who may not have seen your tweets.
Another factor to keep in mind is that sales are not always generated at the initial point of contact. However, since twitter allows you to build a community of followers, your business is able to cultivate a loyalty in your followers that could convert into future sales.
Sales – While online engagement is desirable, sales is the most meaningful measurement of your company's digital marketing activities. Twitter allows your business to turn tweets and favorites into new followers and website visits. Some of which, will ultimately go on to buy from you. Best of all, since these actions occur online, they're all measurable – meaning that you're no longer forced to guess as to whether your marketing is effective.
Value for the Money – As an entrepreneur, launching a traditional ad campaign can be costly. But even if you're fortunate enough to find an affordable print, radio, or TV ad buy—measuring the successfulness of the campaign is often tricky, at best. That's because even if you manage to ask every new customer how they heard about you, not everyone will remember. On the other hand, Twitter ads – in conjunction with a website analytics tool – allow you instant visibility into how each tweet or fav impacts your sales.
How Does Twitter Advertising Work?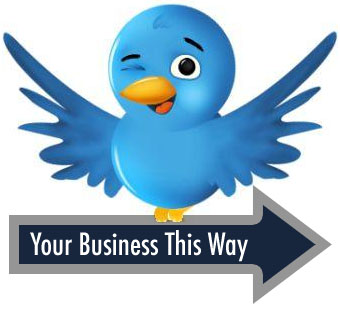 Twitter advertising works in three ways to promote your small business. Namely, through promoted tweets, promoted accounts, and lead generation cards. Used effectively, the follow Twitter advertising tools can significantly improve both your social media presence and your bottom line. Here's how:
Promoted Tweets – Promoted tweets represent the most used marketing tool on Twitter. As a small business owner, you are able to promote a specific tweet using targeted keywords or behavioral targeting. Promoted tweets appear at the top of a user's tweet feed and searches. This gives your business the opportunity to engage your target customers with engaging tweets.
Promoted Accounts – The objective in the Twitter marketplace is to increase followers, both in quality and quantity. A promoted account is the best way to achieve this objective. As a small business owner, this feature allows you to target followers who follow your competitor or who has interests, in keeping with your business.
Lead Generation Cards – Lead generation cards takes Twitter marketing to the next level. As a small business owner, there is value in getting the right information from your followers, who are your potential customers. This tool allows you to generate leads through an embedded form within your promoted tweet.
Useful Tips When Using Twitter Ads
You could spend a considerable about of money on Twitter ad campaigns and see little to no return. However, remember that a promoted tweet is useless – if your tweet doesn't engage your audience. The same can be said about promoting an account that does not invest the time in creating and sharing daily tweets that will hold the attention of the follower. The objective in all online marketing is conversion and the only way to achieve this is to consistently churn out engaging content.
The internet and social media is here to stay. More individuals are turning to their social platform to help in their purchasing decisions. As a small business owner you must position yourself to take advantage of the various opportunities. Twitter advertising is a sure-fire way to advance your business in a fast and growing virtual marketplace.
Twitter Campaigns – the Bottom Line
What it boils down to is that as a business, you MUST know your target audience. Advertising to a wide target audience tends to yield lower returns on ad spend. The more specific you are able to be with your target audience; the better results you can expect to achieve over time.
Twitter gives you the ability to analyze your followers, while also allowing you to deliver pinpointed messaging to them making it the ultimate digital marketing channel. Questions about starting or running a Twitter ad campaign? Contact us to learn more.